Art + Design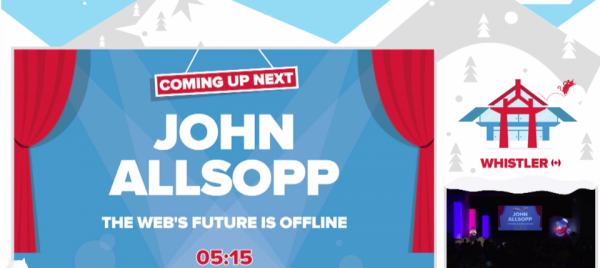 For those of you who had the chance to go, Smashing Magazine wrapped up their SamshingConf 2015 in Whistler a few months ago. However unable to go, Smashing Mag is gracious enough to supply some of the conference talks on Vimeo. There was one in particular that stood out to me on the "future" of offline web design and development. Today, and subsequently, every other day in the future, we are a society that is smarter, and closer than ever to the next big breakthrough in design, development and technology…whatever that may be. In this SmashingConf talk, John Allsop talks about offline development and what it means to the internet.
We can't keep building apps with the desktop mindset…
Allsop came across this topic when reading Team Hoodie's blog Offline First: Hoodie and how offline is actually a reality. It's a little known fact that, just as native apps, once installed, can work offline, websites and web apps can too. In this video, Allsop covers taking an application offline, keeping data IN the browser–and how to work with it there, as well as everyone's favorite: responsive design. All of this by doing so with certain technologies such as AppCache, Web Storage, Service workers and all the philosophies behind them.
This talk is about 52 minutes long, so if you don't have time to watch all of it, I encourage you to at the very least skim through it.

SmashingConf Whistler — John Allsopp on The Web's Future is Offline from Smashing Magazine on Vimeo.
February 24, 2015
| No Comments